filtrer
TREATMENT CATEGORY
EXPERT BESPOKE TREATMENTS
FEEL GOOD TREATMENTS
EXPERIENCE
BEAUTIFUL AT EVERY AGE 60 min.
Available exclusively at Skin Spa Laval 75 min.
A thorough skin diagnosis allows your therapist to create a treatment that addresses your particular priorities. The answer for skins lacking firmness or affected by hormonal changes. Your skin is firmer, wrinkles are visibly reduced and your complexion brighter.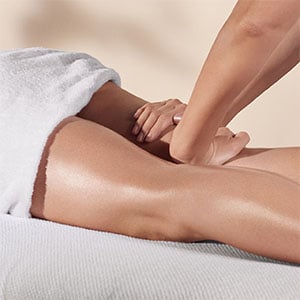 FIGURE SHAPER
60 min.
This personalized slimming and firming treatment helps sculpt your silhouette. Thanks to a skin analysis carried out beforehand by the Clarins therapist, she can steer the treatment to optimize slimming/target orange peel skin or enhance your skin's firmness and youthful qualities. This draining and filtering treatment allows you to regain smoother, more comfortable skin, as well as better defined contours. It targets the skin's firmness, elasticity, suppleness and hydration so you can achieve a lighter silhouette. Treat your skin to a powerful boost of youthfulness.
ENERGIZING FACIAL FOR MEN
60 min.
Take a break! This energizing treatment was specially developed for men's skin, which is subject to external aggressors and irritation caused by shaving. It purifies, hydrates and reduces the appearance of wrinkles and dark undereye circles while energizing the skin. It is a complete treatment that promotes a deep feeling of well-being, instantly. You'll look rested, relaxed and completely refreshed.
BEAUTY SLEEP
60 min.
Thanks to carefully adapted, slower hand movements and moderated pressure, this face and body treatment allows you to break the vicious cycle of stress and lack of sleep that is the enemy of beautiful skin. After the treatment, you'll look and feel relaxed and rested, and signs of fatigue will be diminished. It's been proven too: stress is relieved, and the quality of your nighttime sleep is improved.*
*Tested on 104 women with the assistance of a doctor specialized in stress and well-being.
ENERGY BOOSTER
75 min.
Thanks to energizing hand movements and deep-reaching pressure, this revitalizing face and body treatment removes stress and helps rebalance both the body and mind. Your vital energy circulates again, your face looks radiant, and your spirits are lifted.
ULTRA RELAXING AROMA FACIAL
60 min.
This unique treatment makes it possible to disconnect from the outside world and regain a sense of balance. The Clarins expert "Ayuroma Touch," combined with the power of plants and Clarins oils, invites you to escape and let go. Experience deep and complete relaxation during a face and scalp massage. You will not only feel the treatment's benefits, but you will see them as well: your skin feels softer and looks more beautiful.
MOTHER-TO-BE
60 min.
Our specially created cocooning treatment relaxes tensions, lightens the legs, improves the elasticity of the skin and helps prevent pregnancy stretch marks.
SOS Hydration
60 min.
This treatment pampers dry dehydrated, sensitive skin and is ideal for restoring comfort, softness and radiance.
DETOX & GLOW
60 min.
This detoxifying treatment is the best friend of combination to oily skin in need of rebalancing. Impurities are gently removed, shine is reduced and pores are tightened. Your skin looks clear, fresh and healthy.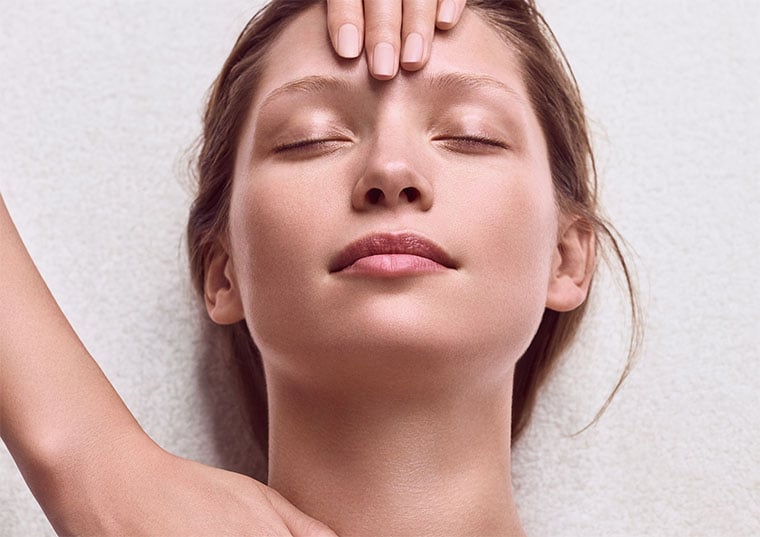 RADIANCE BOOSTER
45 min.
Developed for skin that is in need of a radiance boost, this treatment "wakes up" the skin's healthy glow. It revives facial features and energizes, hydrates and softens the skin, making it look fresh and more beautiful. Your skin is now "selfie ready!"
Brightening Glow Facial
60 min.
This treatment is for women who want to achieve a flawless, radiant-looking complexion and diminish the look of dark spots. The plant extracts used boost radiance and help stimulate oxygenation in the skin to help it "breathe" better: your complexion looks more even and regains a rosy, transparent glow. You skin is revived, hydrated and instantly more beautiful.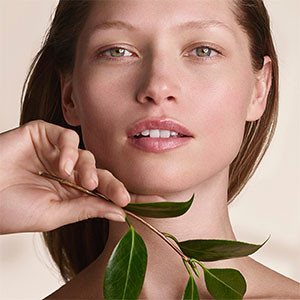 SMOOTH & LUMINOUS EYES
30 min.
This youth-boosting treatment visibly enhances the eye area from temple to temple. It's proven too: wrinkle volume was reduced by 26.5% after 30 minutes of treatment*.
*Clinical study - 25 women.
TONIC SWEET & SALTY
60 min.
Offer your body a deep skin-renewing treatment. Gentle exfoliation detoxifies and purifies the skin while optimal hydration promotes a feeling of unequaled comfort, making your skin feel supple and ultra-smooth. Your skin is soft and beautiful, and you feel exquisite.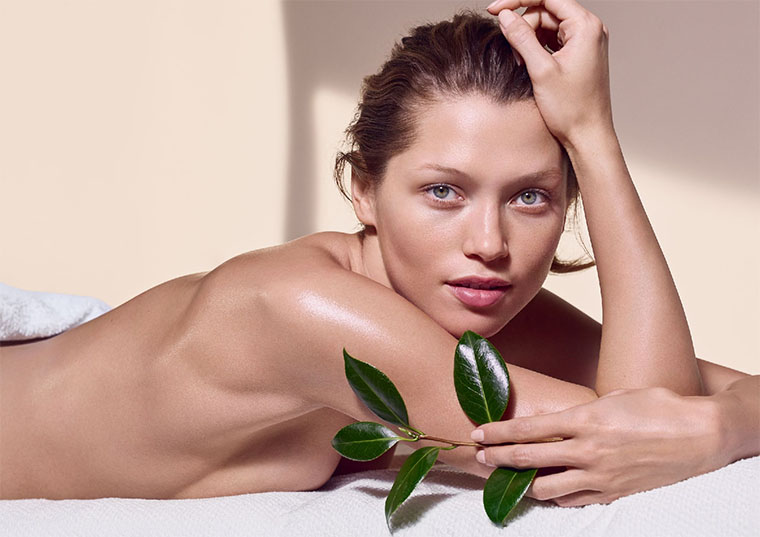 SUMMER GLOW
60 min.
A complete "sun-kissed" treatment for any occasion. It delivers a natural-looking, perfectly even sunkissed glow for the face and body that looks as luminous as if you just got back from a beach vacation. Your skin is left soft, hydrated and glowing with beauty.
RELAXING MUD WRAP + EXFOLIATION 75 min.
Available exclusively at Skin Spa Laval
Skin Spa Laval Exclusivity Tonic Sweet & Salty scrub followed by a gentle wrap formulated with green clay and essential oils. It has a remineralizing action on the skin and promotes a wonderful feeling of relaxation.
THE ART OF TOUCH
90 min.
A complete treatment for the face and body composed of three steps, each focusing on a different energy. The beauty therapist alternates between a balancing method, a stimulating method and an enveloping method to help you relax and feel revitalized and regenerated from head to toe. Relaxation and total well-being await!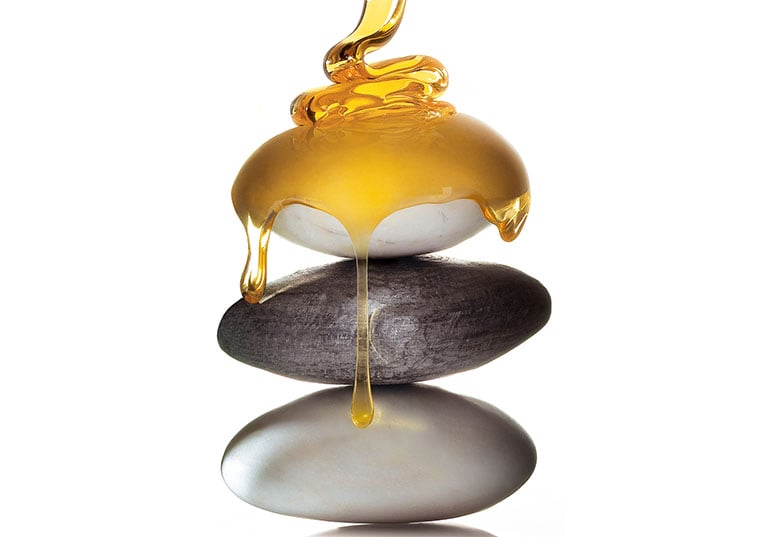 Hot Stone Massage with Essential Oils 60 min.
Available exclusively at Skin Spa Laval
This body-hugging massage uses warm stones to help relax muscles and relieve feelings of tension. Fatigue is eliminated and energy is released. Experience a true moment of relaxation, a sensorial "pause" that warms the body and boosts overall well-being.
Therapeutic Massages (with receipt) 60 min. 90 min.
Available exclusively at Skin Spa Laval
This massage calms the body, restores energy and deeply soothes muscle tension. Variable deep pressure is gaged based on muscular tensions and your desires. Choose between Tonic Body Treatment Oil to stimulate the body and mind, or Relax Body Treatment Oil to leave you feeling totally and completely relaxed.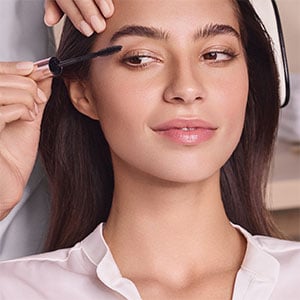 MAKE-UP
45 min.
For one hour, you will receive high-quality professional tips that you can put to good use. With our beauty experts, discover textures and shades that suit you, and learn how to use our application techniques. You will look and feel amazing!
Bye Bye dry skin.
30 min.*
Right now is the time to get ultra-soft, comfortable skin, no matter what the day brings!*10‑minute personalized consultation and a 20‑minute treatment in an OpenSpa chair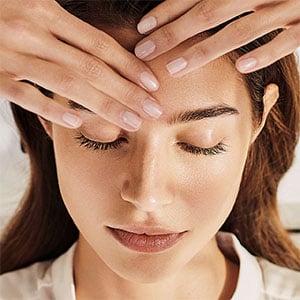 Ready to glow.
30 min.*
Instant radiance: good-bye signs of fatigue and a dull-looking complexion!
*10‑minute personalized consultation and a 20‑minute treatment in an OpenSpa chair
YOUTH EXPRESS.
30 min.*
Skin lack firmness? Here's a treatment that promotes firmer facial features, smoother skin and a rested appearance.
*10-minute personalized consultation and a 20-minute treatment in an OpenSpa chair.
SOS detox.
30 min.*
Everything you need to give your skin what's good and remove what's bad. Healthy-looking skin in a flash!
*10‑minute personalized consultation and a 20‑minute treatment in an OpenSpa chair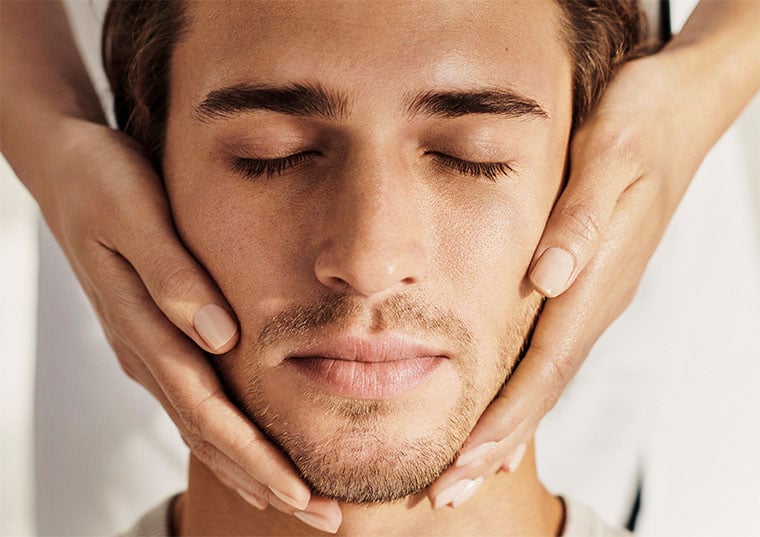 A little he-time.
30 min.*
This targeted treatment for men helps restore soft, toned, healthy-looking skin.
*10‑minute personalized consultation and a 20‑minute treatment in an OpenSpa chair
Eye must.
30 min.*
Close your eyes. Experience a smoother, younger-looking eye contour, instantly. The mirror proves that.
*10‑minute personalized consultation and a 20‑minute treatment in an OpenSpa chair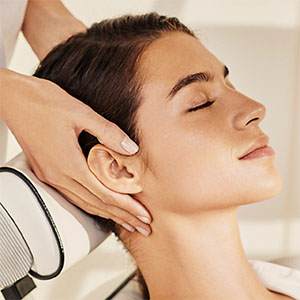 Say no! To tension.
30 min.*
Shoulders, neck, scalp and hands...ease tight muscles and let your mind wander.
*10‑minute personalized consultation and a 20‑minute treatment in an OpenSpa chair