Eye Care treatment for dark circle and puffy eyes
CANADA'S #1 PRESTIGE EYE TREATMENT BRAND*
For over 60 years, Clarins has been taking care of you with skincare packed full of the best plant-based and active anti-aging ingredients.
*Source: The NPD Group/BeautyTrends®, Canada.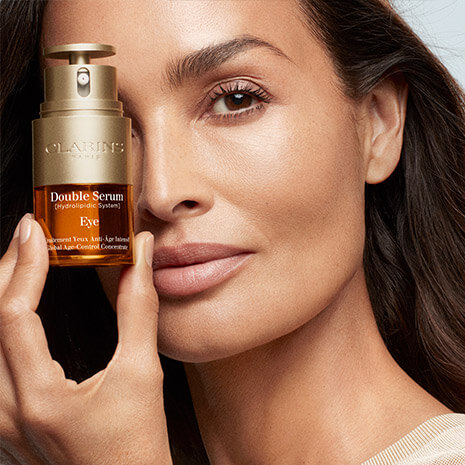 STAR OF ANTI-AGING
EYE CARE SERUM
Double Serum Eye
The star of the anti-aging serum, Double Serum is available as a specific eye contour treatment. Double Serum Eye protects the beauty and youthfulness of the eyes. An intensive anti-aging treatment that respects the delicate eye area. Its formula, enriched with specific eye care ingredients, combines turmeric and organic wild chervil to boost the skin's 5 vital functions. An innovative concentrate just for your eyes!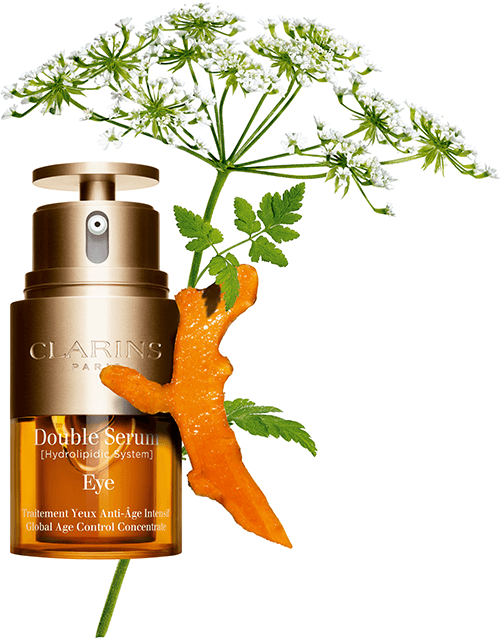 Double Serum Eye
Strengthens and protects
Smoothes wrinkles
Reduces puffiness and dark circles
Brightens the eye area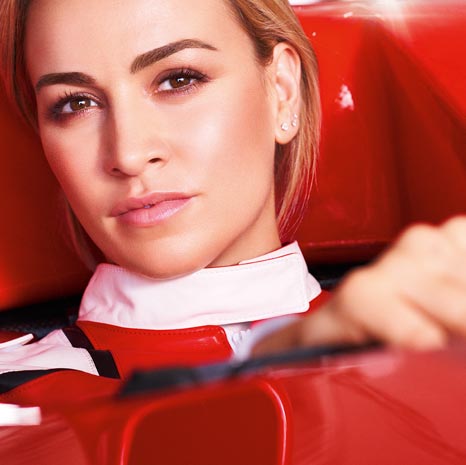 Carmen Jorda
Racing driver
REDUCE ALL SIGNS OF AGING
Total Eye Lift expertly targets loss of firmness, crow's feet, sagging eyelids, and tired-looking eyes. Combining Organic Harungana extract with Cassie Wax, the Lift duo expertly restores density and tightness to the skin, leaving you with brighter-looking, open eyes.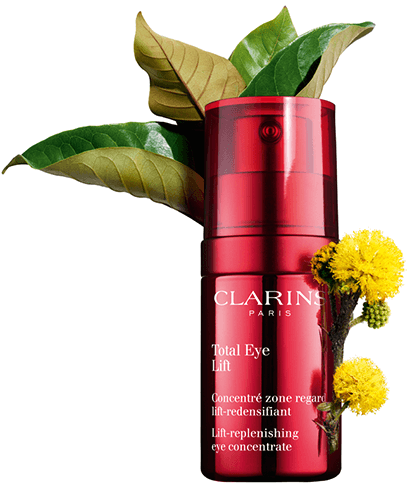 TOTAL EYE LIFT
Lifting effect
Fine lines and wrinkles are visibly smoothed
Skin is denser and more protected
Puffiness and dark circles are visibly reduced
Eye area is open, enhanced, refreshed and bright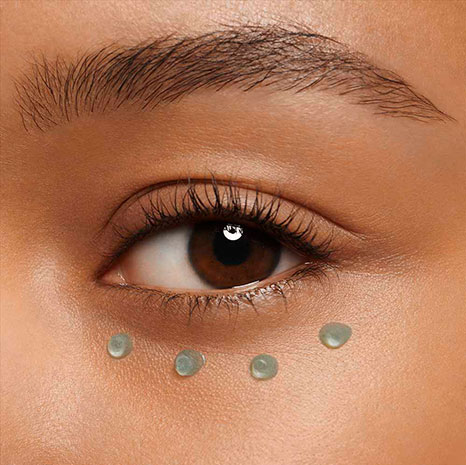 FOR DARK CIRCLES AND PUFFINESS
Enriched with purifying plant extracts and caffeine, our ultra-light Total Eye Contour Gel helps fight signs of fatigue to leave skin toned and radiant. Visibly reducing dark circles and puffiness, eyes appear instantly brightened and well rested.
NEW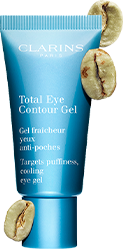 Total Eye Contour Gel
Puffiness is reduced
Dark circles are diminished
Soothing effect
Eyes are more beautiful and bright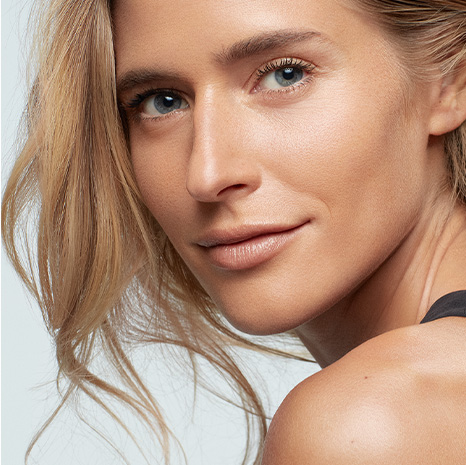 Maribel Koucke
Surfer & globe trotter
FOR OVER 30S
Busy days, late nights, stress, and interrupted sleep can all leave your eyes looking dull and tired. To protect your skin's youthfulness and radiance, our Total Eye Revive contour cream smooths fine lines, minimizes dark circles, and reduces the appearance of puffiness to add a burst of freshness to your look.
NEW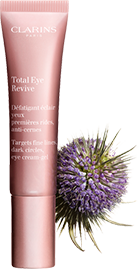 Total Eye Revive
Instant perfecting and energising effect
Dark circles are visibly reduced
First signs of aging diminished
Eyes are instantly smoothed, brighter and rested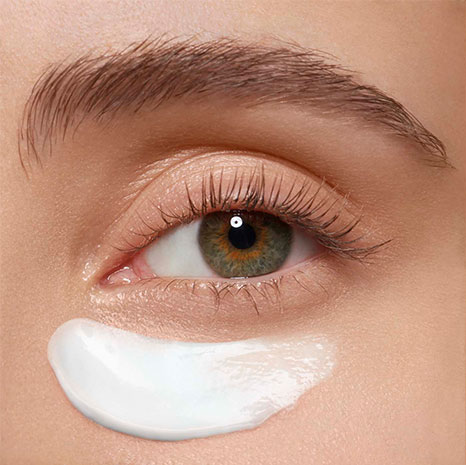 FOR FIGHTING FATIGUE
In just 10 minutes, your skin will feel super soft with fine lines and signs of fatigue visibly reduced. For a more intense treatment, leave this hydrating eye mask on overnight and wake up to sparkling, bright eyes.
NEW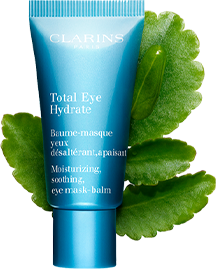 Total Eye Hydrate
Intensely moisturised skin
Fine lines from dehydration are visibly smoothed
Skin is supple and comfortable
Dark circles are visibly diminished
Eye area is soothed and bright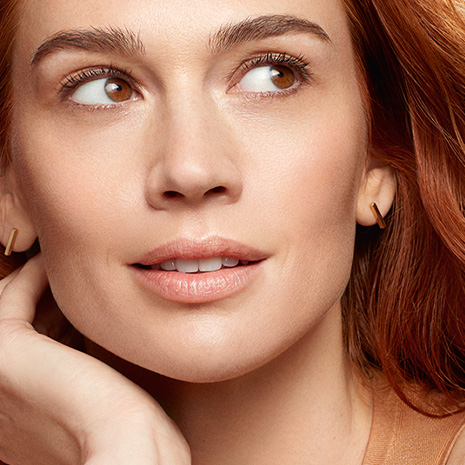 Monica Vaughan
Passionate business owner
FIRMING EYES OVER 40s
Enriched with Kangaroo Flower extract, this 2-in-1 intensive eye cream combines the soothing effect of an anti-aging serum with a comforting balm. Expertly targeting wrinkles and increasing firmness, skin appears younger with radiance beautifully restored.
NEW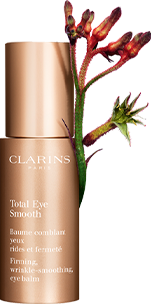 Total Eye Smooth
Firming and smoothing effect for younger-looking skin
Wrinkles are visibly reduced
Puffiness and dark circles are visibly reduced
Eye area is smoothed, refreshed and looks younger
2 steps for a refresh eye contour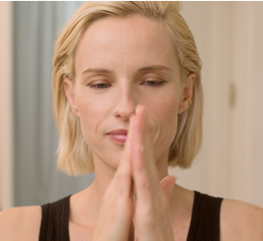 1
5 seconds
Warm Warm the product in your hands to bring it up to your skin's temperature and help it take effect instantly.
2
30 seconds
Apply pressure Use Clarins' pressure draining method from the inside to the outside of your eye contour. Repeat 3 times above and below the eyes to stimulate circulation, bring radiance and maintain a firm eye contour skin.
Any Questions ?
Our experts are here to help you.
WHAT IS THE BEST FIRMING EYE TREATMENT FOR OUR 40S?
As you enter your 40s, the skin around your eyes needs a more intensely nourishing treatment. Our creamy-textured Total Eye Smooth Cream helps to limit the appearance of dark circles and puffiness for more youthful, brighter-looking eyes. Packed with anti-aging plant extracts such as Kangaroo Flower and Mitracarpus, this complete anti-wrinkle eye cream preserves the skin's youthfulness, minimises wrinkles, and lifts the eye area. It also uses Mother of Pearl extract to brighten and illuminate for a fresh-eyed look every day. For the best results, use morning and evening alongside the Extra-Firming Phyto Serum For Face for the ultimate power lift duo.
WHY NOT TRY OUT TOTAL EYE LIFT?
For lifted eyelids and firm, tightened skin, add Total Eye Lift to your beauty routine. Our expert 'lifting' effect is specially designed to intensify and magnify the eye area to leave you bright-eyed and refreshed. With anti-wrinkle and anti-puffiness properties, this 94% natural formula expertly plumps and firms the skin for a healthy, youthful-looking complexion. With a powerful concentration of effective and natural plant ingredients, enjoy an instant brightening effect with a smoothing texture for effortless makeup application. Combine with Instant Concealer and Wonder Perfect Mascara 4D for a gorgeous, eye-catching makeup look.
WHAT IS THE BEST BEAUTY ROUTINE FOR THE EYES?

Your personalised prodcut recommandations, all with a few swipes.
PERFECT FOR GIFTING
Care for the ones you love by bathing them in beauty and relaxation with a Spa Laval Gift Certificate. Treat them to a eGift Card or lovingly select a gift set. Nourish future moms with iconic products, such as our best-selling Tonic Oil or Eau Dynamisante. And remember, the Double Serum sets are the perfect gift for Mother's Day. We have an extensive range of makeup treats and products for the face and body that make great gift ideas! Find all of our tips and beauty routines at Clarins Beauty FAQ.
VIEW MORE VIEW LESS