Clarins professional treatments
EXPERTISE YOU CAN FEEL, RESULTS YOU CAN SEE.
Our personalized treatments are a subtle blend of incredibly effective, plant-enriched formulas and the Clarins touch, and draw upon the brand's 65 years of spa experience to offer you visible results paired with an unrivaled sensorial experience.
Nothing matters more to Clarins than the health and safety of our guests and employees, which is why our Skin Spas and Open Spas remain close until further notice, except for Skin Spa Laval. The Skin Spa Laval boutique resumed its activities on May 25th and is open Monday to Friday from 10 a.m. to 1 p.m. and from 2 p.m. to 5 p.m. As of June 15, Skin Spa Laval will also resume its usual wellness and treatment activities and the opening hours will be adjusted to the following: Monday through Wednesday from 10 a.m. to 7 p.m., Thursday & Friday from 10 a.m. to 9 p.m. and Saturday from 9 a.m. to 5 p.m. Rest assured that we have taken all measures necessary to protect you as well as our team. Safety remains our priority. We would also like to thank you for your understanding and remind you that we will be in contact with you as the situation evolves. We look forward to seeing you again and if you have any questions, please do not hesitate to contact our Customer Service Department at 1-888-328-1922 or by email at contact@clarins.ca, between 9:30 a.m. and 5:30 p.m. Monday to Thursday and between 9:30 a.m. and 3 p.m. on Friday.
Experience Clarins Treatments
Our heritage, which comes from our spa expertise and the dialogue we maintain with women and our beauty therapists, allows us to offer you an exceptionally wide range of treatments that can help balance every skin type and mood. Find the treatment that's right for you in just a few clicks!
Skin
Spa
SPA TREATMENTS
Pamper yourself with some "me" time! Come and experience Clarins' wide-ranging treatment expertise for the face and body at a spa in the heart of the city.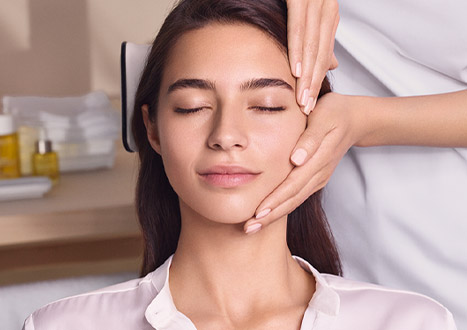 Open
Spa
EXPRESS 30-MIN TREATMENTS
Take a quick moment to get away from it all! The expertise of the Clarins touch and the power of plants are concentrated into a 30-minute treatment that you can enjoy while relaxing in an Open Spa chair.
Give the gift
of well-being
There is a Clarins Treatment for every occasion. Treat your loved ones to the ultimate pampering experience.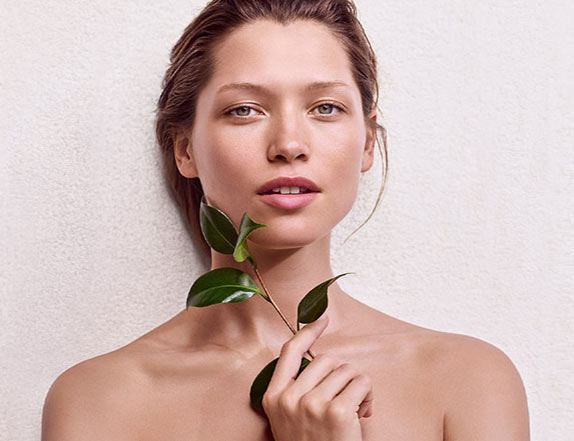 Our expertise: The unique Clarins touch, born in a spa
Clarins was created at a spa in 1954 by Jacques Courtin Clarins. This unique expertise combines plant extract-enriched formulas with the highly effective manual techniques of our expert beauty therapists. We are always evolving, with you in mind.
The Ritz-Carlton, Toronto
Indulge in a customised spa experience on the fifth floor of this amazing hotel, recognised for its stunning architecture. The magnificent Spa My Blend by Clarins occupies a 2,000 square metre space.
It features Clarins treatments for the face and body, as well as My Blend facial treatments, customised just for you. A unique and different way to indulge in well-being and experience true skin rejuvenation.
The Ritz Carlton Toronto
181 Wellington St. W
Toronto, ON. M5V 3G7, Canada
Tel: (416) 572-8000