Clarins Professional Spa Treatments
EXPERTISE YOU CAN FEEL, RESULTS YOU CAN SEE.
Our personalized spa treatments are a subtle blend of effective, plant-enriched formulas combined with the Clarins touch that gently wraps the body and senses in indulgence and relaxation.
Drawn from the brand's 65 years of beauty spa experience, you can expect visible results paired with an unrivalled sensory oasis that leaves you with beautifully pampered skin and a sense of overall comfort and wellbeing.
Experience Clarins Treatments
Clarins' iconic spa heritage has evolved from our pioneering formulas and unique Application Methods—driven by the continual dialogue we maintain with customers and our beauty therapists. This equips us to offer you an exceptionally wide range of beauty treatments that can help to visibly balance every skin type and mood. Find the treatment that's right for you in just a few clicks—it's that easy!
Skin
Spa
Treatments
Every woman and man deserves some me-time—and there's no better way to gather your thoughts and detox your senses than treating your mind and body to a touch of spa relaxation. Clarins has pamper time covered with a wide range of facial and full body spa treatments that reveal the beauty of your skin and the fragrance of botanicals right in the heart of the city.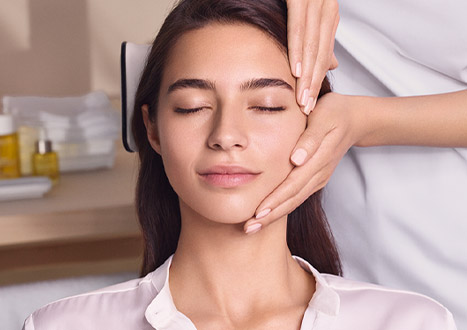 Open
Spa
Express 30-Minute Treatments
Get beautiful skin in no time at all—take a moment to sit back, relax, breathe in deeply, and let the expertise of the Clarins touch and the power of plants, rejuvenate your mood and turn on your skin's visible glow. The concentrated 30-minute treatment is enjoyed while relaxing in the comfort of a Clarins OpenSpa chair.
Give the gift
of wellbeing
The greatest gift you can give is one you would love to receive yourself—Clarins gift cards let you choose from a wide range of highly effective skin treatments that deliver visible results and pamper the senses. You'll find there's always a good reason to celebrate with Clarins.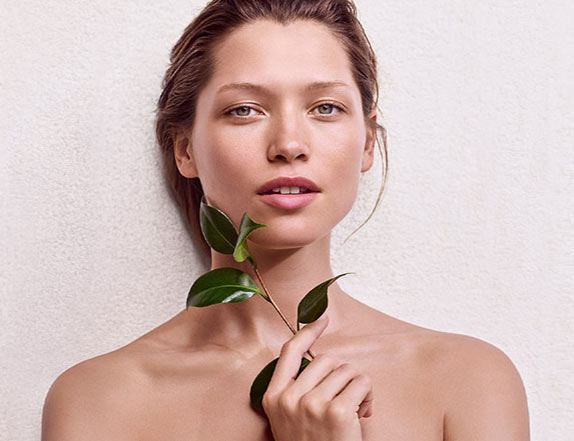 Our expertise: The unique Clarins touch
Clarins was created at a spa by Jacques Courtin Clarins in 1954. Each decade has seen a refinement of our unique expertise that combines plant extract-enriched formulas with the highly effective manual techniques of our expert beauty therapists. We keep evolving with you in mind.
The Ritz-Carlton, Toronto
You may have been in love with Clarins skin care products for years, or you've recently heard about our legendary essential treatment oils and would love to try them for the very first time. Toronto's Ritz-Carlton is the perfect setting to indulge in a facial spa or full body treatment that will deepen your knowledge of our products and unique application techniques.
The magnificent Spa My Blend by Clarins occupies a 2,000 square meter customized space in this amazing hotel, recognized worldwide for its stunning architecture.
All Clarins full-body spa treatments, as well as My Blend spa facial treatments, are customized just for you—a unique way to invest in your wellbeing and experience visible results for your skin.
THE RITZ CARLTON TORONTO
181 Wellington St. W
Toronto, ON. M5V 3G7, Canada
Tel: (416) 572-8000