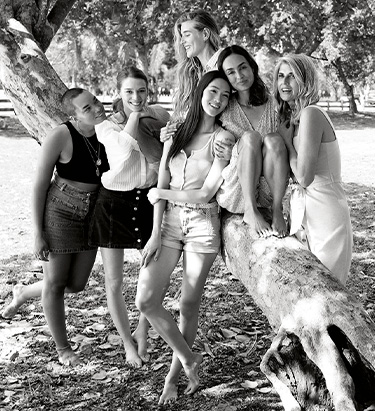 "Every age
is the happiest one."
Anti-aging and wrinkle control skincare
CANADA'S #1 PRESTIGE SKINCARE BRAND*
For over 60 years, Clarins has been taking care of you with skincare packed full of the best plant-based and active anti-aging ingredients.
Source: The NPD Group/BeautyTrends®, Canada
First wrinkles skincare
Multi-Active Range
Targets and reduces the first signs of fine lines and wrinkles by preserving the skin's natural moisture. Expertly smoothing, revitalizing, and boosting radiance to reveal younger-looking skin. Designed to keep up with the hectic lifestyles of women in their thirties!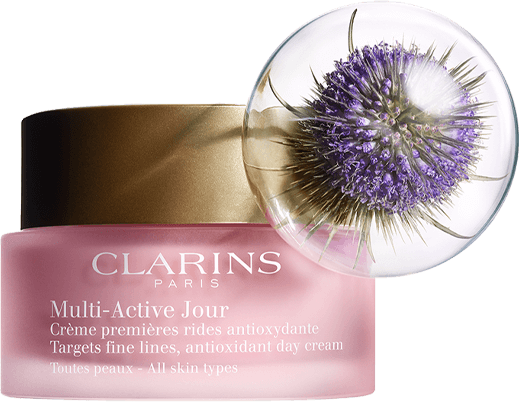 Teasel
Multi-Active Day Cream
Targets fine lines, antioxidant day cream
Early fine lines are visibly smoothed
Radiance
Improved skin tone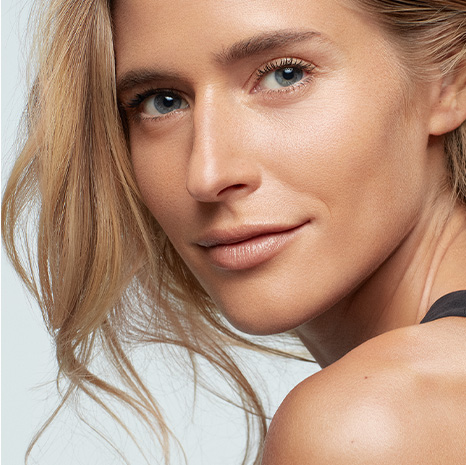 Maribel Koucke
Surfer & Globe Trotter
Teasel
In cosmetics, teasel extract is energizing and antioxidant.
COMPLETE ANTI-AGING skincare
Extra-Firming Range
Instant smoothing effect. Wrinkles are visibly reduced and the contours of the face look more sculpted. Visibly firmer, smoother and radiant — the Extra-Firming range helps you have youthful-looking skin.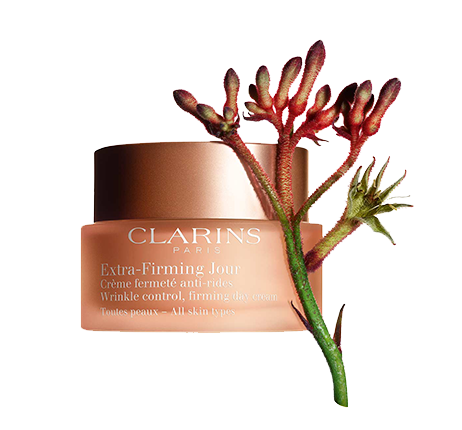 Extra-Firming Energy
Radiance-boosting, wrinkle-control day cream
Gives an immediate healthy glow effect
Boosts skin's radiance
Helps the skin regain vitality
and become firmer-looking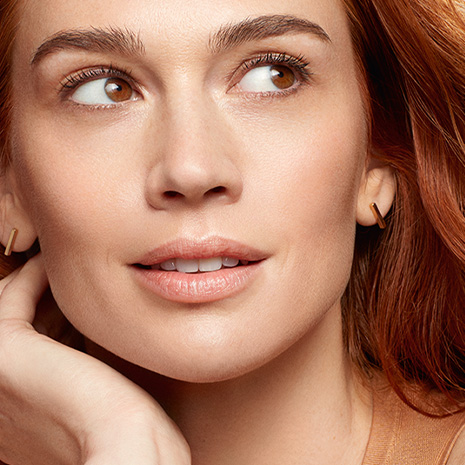 Monica Vaughan Passionate
Business-Owner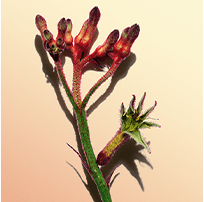 Kangaroo flower
In cosmetics, kangaroo flower extract helps enhance the skin's plumped appearance and visibly fights against sagging.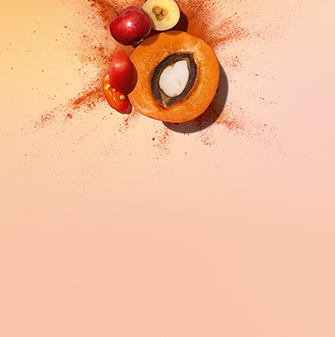 [GLOW PLUS COMPLEX]
Extra-Firming Energy's unique formula contains the brand new GLOW PLUS COMPLEX, a cocktail of glow boosting superfruits that help visibly revive skin's energy and radiance: Organic Goji Berry extract, Acerola Seed extract, Organic Apricot oil and Paprika extract.
Redensifying skincare
Super Restorative Range
Complete replenishing action for more fragile, aging skin going through hormonal changes. Enriched with Organic Harungana extract, this age-defying cream intensely replenishes the skin at all levels.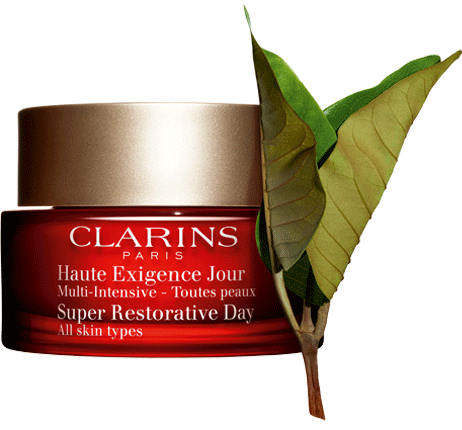 Harungana
Super Restorative Day Cream
Replenishing anti-ageing for glowing skin
Instantly brightens and smoothes
Replenishes the skin at all levels
Reduces the appearance of deep wrinkles
Visibly lifts and combats slackening
Nourishes and moisturizes
Prevents the appearance of dark spots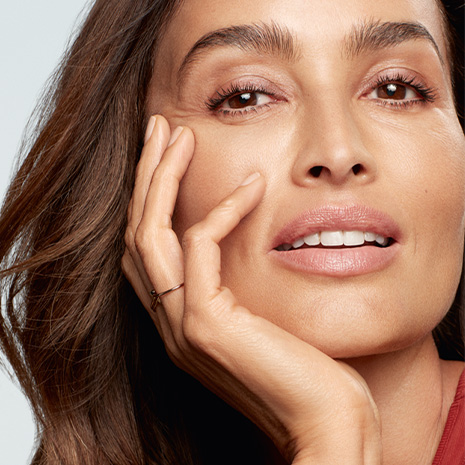 Leticia Herrera
Food & lifestyle expert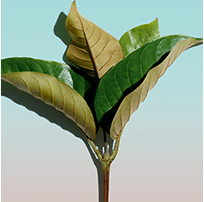 Harungana
In cosmetics, Organic Harungana extract helps encourage the synthesis of collagen to promote firmer skin.
Restorative Skincare
Nutri-Lumière Range
Clarins Pro-aging Skin Nutrition. With a powerful active ingredient duo from the Horse Chestnut Tree which acts on the micro-nutrient network, this cream restores luminosity to undernourished skin, leaving your complexion revitalized, hydrated, and radiant.
Nutri-Lumière Day Cream
Nourishing, revitalizing day cream
Intensely nourishes
Restores skin's radiance
Lifts and replenishes
Reinforces the skin's barrier function
Contains Clarins Anti-Pollution Complex
Claudia Maria
Fencer & Challenge-seeker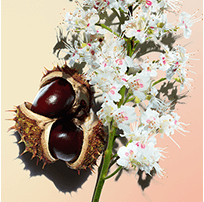 Horse
chestnut
flower
The organic flower extract and active fruit molecule Escin, obtained from the Horse Chestnut plant, is recognized in cosmetics for its action on the micro-nutrient network.
3 steps to protected skin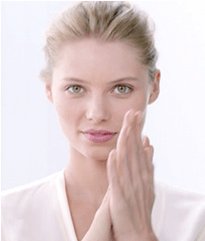 1
3 seconds
Warm Take a small dab of cream. Warm it in your hands to bring it up to the temperature of your skin and help it take effect instantly.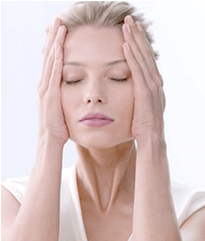 2
8 seconds
Apply Use the natural weight of your hands to distribute the product evenly on your face.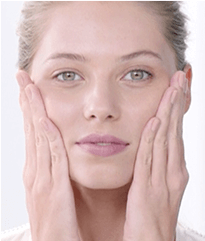 3
16 seconds
Apply Pressure Use the pressure draining method to stimulate circulation, bring radiance back to your complexion, and maintain firm skin. 3 times on the cheeks and 3 times on the forehead.
Any questions?
Our experts answer you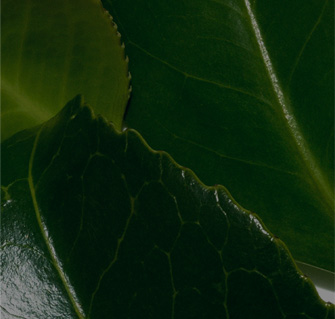 Your Beauty Consultation
Your personalized product recommendations, just a few swipes away.
PERFECT FOR GIFTING
Surprise a friend on her birthday with a Clarins Gift Set or, even better, lovingly create a personalized beauty routine for her! Indulge mothers-to-be with iconic products such as Tonic Body Treatment Oil or Eau Dynamisante. Treat your loved ones to a spot of beauty and relaxation with a Clarins Skin Spa Laval Gift Certificate. For more beauty tips, visit our Beauty FAQs.
View more View less