On one side, a fashion dynasty. On the other, a cosmetics empire. Both emblematic of French style and savoir-faire, it was inevitable that they would come together...
Savoir-faire, a shared foundation
Clarins and The Kooples, two exciting and passionate Parisian brands. Two ambassadors for French chic around the world. Together, they have joined forces and combined their values to give Clarins' legendary Lip Comfort Oil a new look.
Released as a pair, it is available in two new shades, two collectors' editions that are built for a rock 'n' roll look. THE new couple to enhance and accessorize your smile. Bold? They are! Just like Clarins and The Kooples, who today mark out a new journey, writing a new story in the space where fashion and beauty come together.
Attention, Collector!
A new pair of Lip Comfort Oils for a made-to-measure look.
Wear them alone for a natural, ultra-glossy look, or over lipstick to heighten the comfort and shine.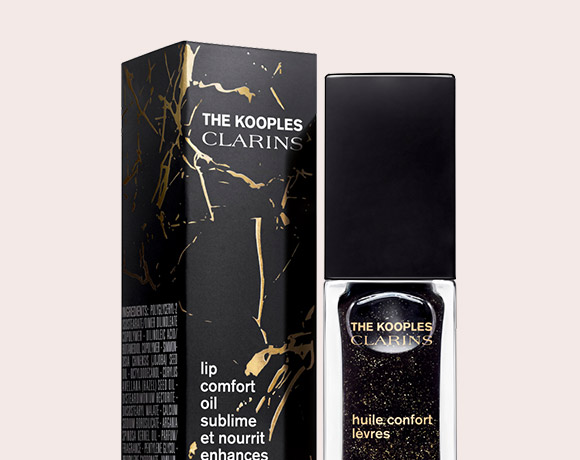 Dark Stone
Dark Stone is a little black dress, giving a sophisticated plum finish that gleams with miniscule golden pearls.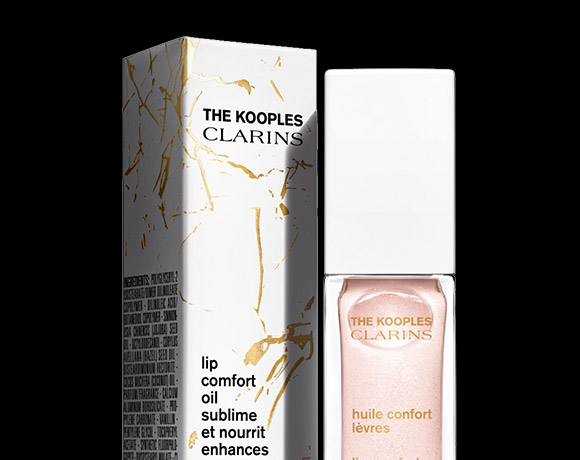 Light Stone
Light Stone is an iridescent white silk jumpsuit. Light Stone enhances your smile with a light, milky shade of pink.
THE WINNING FORMULA
Oil, an essential Clarins expertise.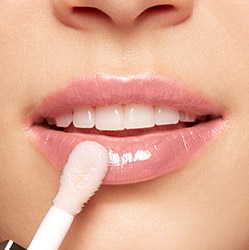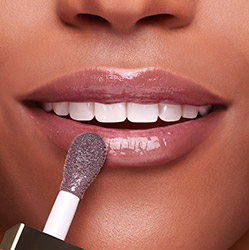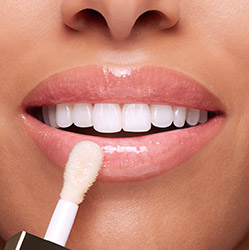 Centerpiece
Because the first products designed by Jacques Courtin-Clarins were face and body oils made from 100% plant extracts, Clarins has a unique expertise, which has pushed it to create an exclusive oil, a colorful elixir enriched with plant-derived active ingredients to nourish and beautify the lips: Lip Comfort Oil, which brings together subtle colors, the shine of a gloss, and the nutrition and comfort of an oil!
The recipe for success
Each bottle contains the Lip Comfort Oil's signature nourishing cocktail of two highly nutritious plant oils - organic hazelnut and jojoba - and an oil specific to each shade: organic argan in Dark Stone and organic coconut in Light Stone.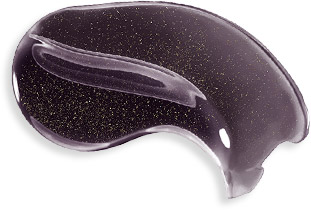 Ready to wear
Plump, creamy, luxurious...
Their texture is indulgent, delicious and subtly perfumed. Light and non-sticky, they nourish and calm the lips day after day. Their luminous finish delighted 95% of women and their comfort wowed 90% of them.
*Consumer test carried out by 91 women over 2 weeks, after application