Introducing new Super Restorative duo:
the ultimate skincare ritual for 50+ women
REPLENISH.
RECHARGE.
REVITALIZE.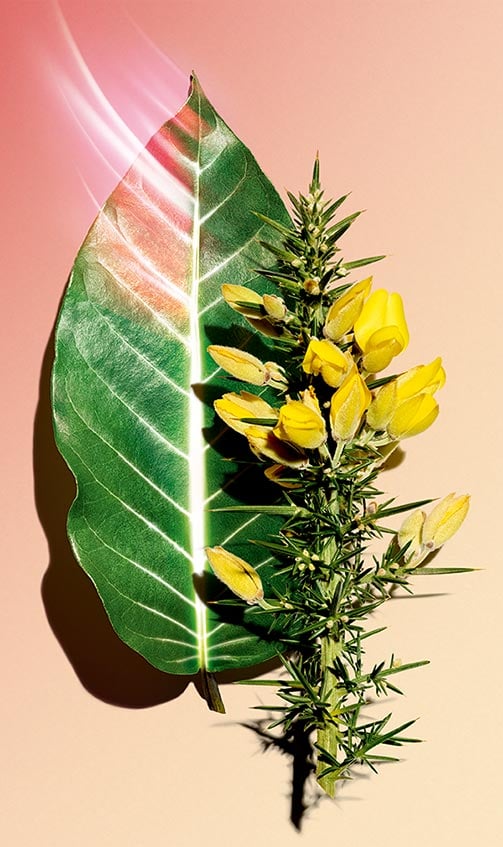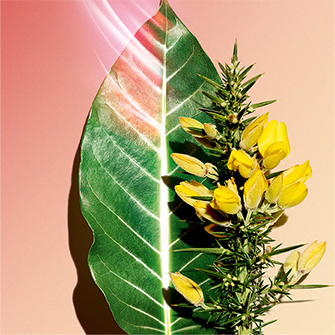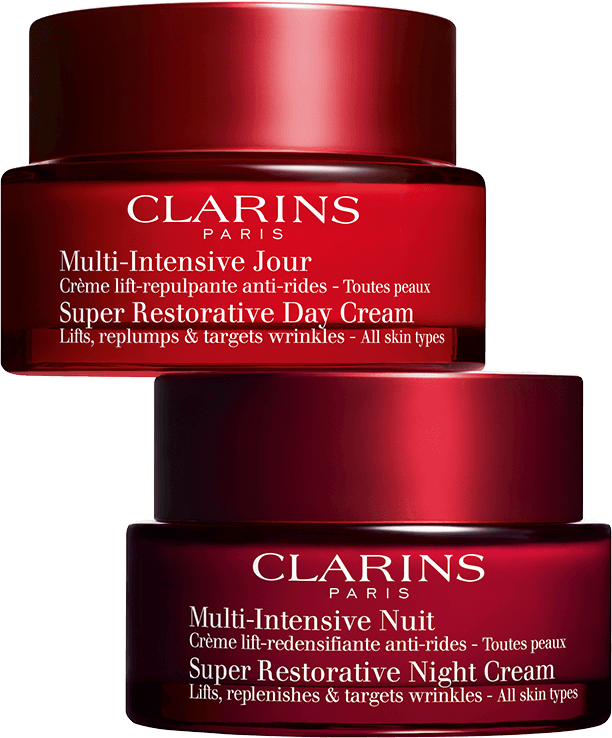 Super Restorative
Night Cream
XX€$ 142.00
Super Restorative
Day Cream
XX€$ 134.00
An exclusive two-step
anti-aging

routine,
born of Clarins' expertise.

Day after day, skin is replenished and revitalized. Its youthful radiance is restored.

Organic harungana extract mimics the action of retinol, acting as a powerful
anti-ager. Paired with organic gorse extract, the skin is replenished, appearing
visibly lifted.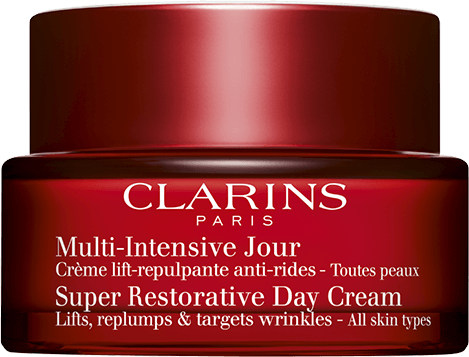 DAY
Protects and revitalizes skin
during the day while
ensuring optimal hydration.
DAY
88%
of women say
their skin is plumper**
85%
of women say
their skin is firmer**
During the day, skin needs to be protected from the elements. Vegetable squalane helps to reinforce skin's hydrolipidic barrier, minimising water loss.
Available in two formulas:
for all skin types and for very dry skin.
Discover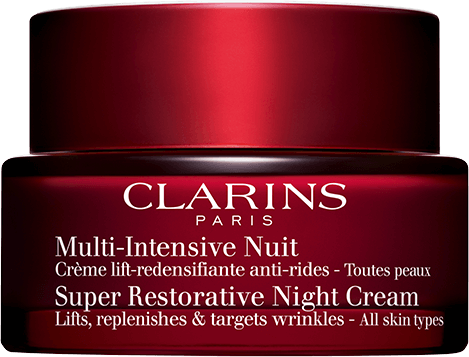 NIGHT
Reveals inner radiance,
for a replenished
and refreshed skin.
NIGHT
81%
of women say
their skin
is replenished***
80%
of women say
their skin
appears lifted***
At night, skin's microcirculation slows down. Organic service tree bud extract revitalizes skin from within, for a glowing, well-rested complexion.
Available in two formulas:
for all skin types and for very dry skin.
Discover
Two steps. Two ingredients.
One exceptional
skincare ritual.
90% of women say
it's the perfect day/night
duo to regenerate the skin*
* Consumer testing on 111 women. 28 days with Super Restorative Day Cream followed by 14 days alongside Super Restorative Night Cream.
SUPER RESTORATIVE GETS
A

SUPER UPGRADE

In 2014, Clarins uncovered the effects
of hormone depletion
on the skin.
Today, Super Restorative goes
one step further.

2022

Clarins uncovers the mystery

of mature skin's
mecanobiology.
Combining two uniquely effective
anti-aging ingredients
for the very first
time, new Super Restorative harnesses
the power
of plant-based extracts
to replenish and revitalize skin.
2014
Clarins discovers
the impact
of the menopause
on skin fibroblasts.
Hormonal changes that occur as we age slow down
fibroblasts' activity, contributing to a loss of firmness
and increasing the appearance of wrinkles and fine lines.
Discover
the super restorative
Beauty

ROUTINES

Swipe to see the makeup routine
NEWER. BETTER. BOLDER.
The perfect day and night creams
for all your skin's needs.
BRING OUT THE BEST
IN YOUR SKIN
Tailormade routines, tips
and expert advice.