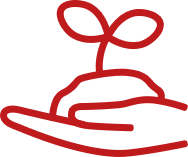 Brand
RESPONSIBLE BEAUTY
Can you tell me more about Clarins commitment to Responsible Beauty?

Our commitment to Responsible Beauty is evident in the extreme attention paid to best practices—whether in terms of research, testing or customer safety. For more information, please visit our

Responsible Beauty section.
PARTNERSHIP
I am looking to partner with Clarins through Social Media

Please write us an email at infopr.canada@clarins.com
Can't find the answer to your question?
CONTACT US