Contouring
Perfection Collection
Sculpted contours for a subtle play of contrasts
Sculpted features.
Skin care and make-up come together to reshape the face and highlight its strong points.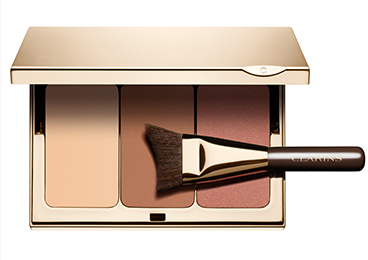 Contouring made easy...
A highlighter to brighten dark areas, a darker powder to sculpt and chisel, a fresh blush for a healthy glow... These three shades alone allow you to create a sculpted look that enhances and highlights your features. No other contouring palette has ever been this easy to understand and use, even for those who are new to the game.

The look
in 3 dimensions
The eyes are given shape with the stroke of a pencil and the lids come to life.
A multi-faceted
smile
Dressed with a dazzling colour, the smile is the radiant touch of this perfectly structured and contoured look.