Clarins Seeds of Beauty
Préserver la biodiversité.
Le partenariat entre PUR Projet et Clarins est né de la rencontre entre deux visionnaires, passionnés par la nature : Christian Courtin-Clarins et Tristan Lecomte. Seeds of Beauty est l'un des programmes de préservation de la biodiversité déployés par Clarins, en coopération également avec les populations locales dont ces projets servent les intérêts.
Ensemble nous avons planté à ce jour :
arbres à travers le monde.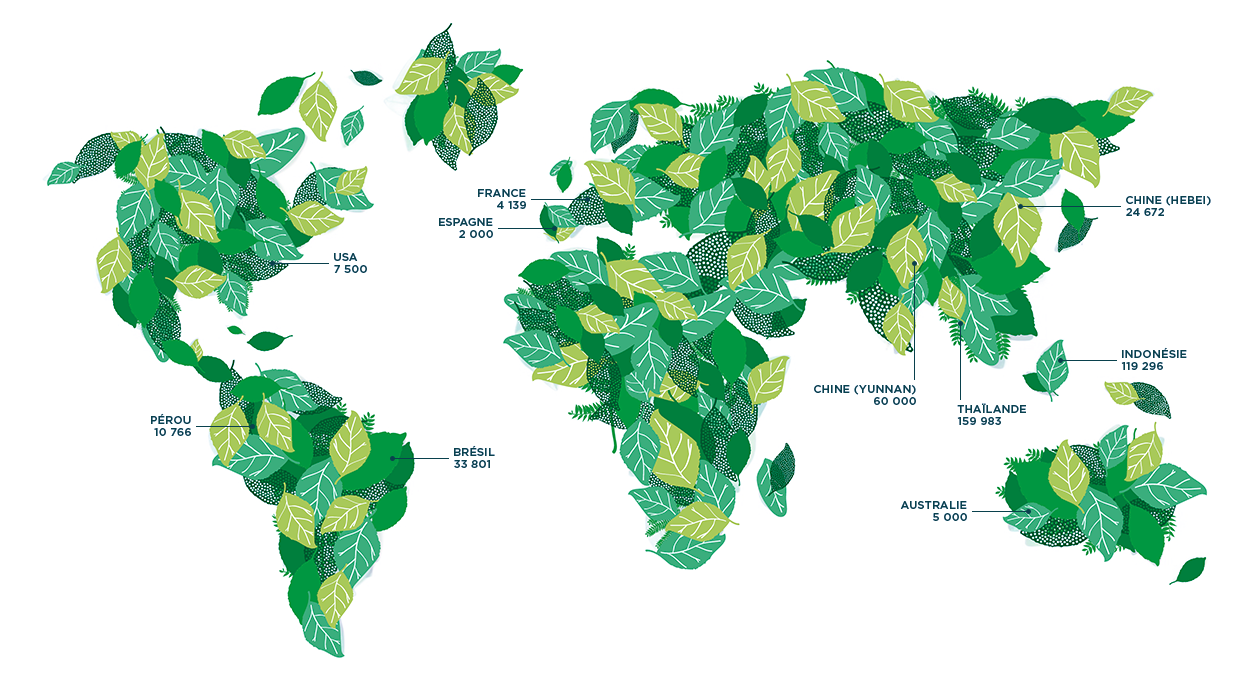 L'Indonésie, bassin de notre engagement
Depuis 2016, Clarins pérennise ses actions locales en Indonésie, dans plusieurs régions de l'île de Sumatra. Nos objectifs ? Améliorer et préserver la qualité des sols, réduire l'érosion et augmenter et diversifier les revenus des producteurs. Un véritable cercle vertueux auquel nous participons tous main dans la main :
Vous, PUR Projet et Clarins.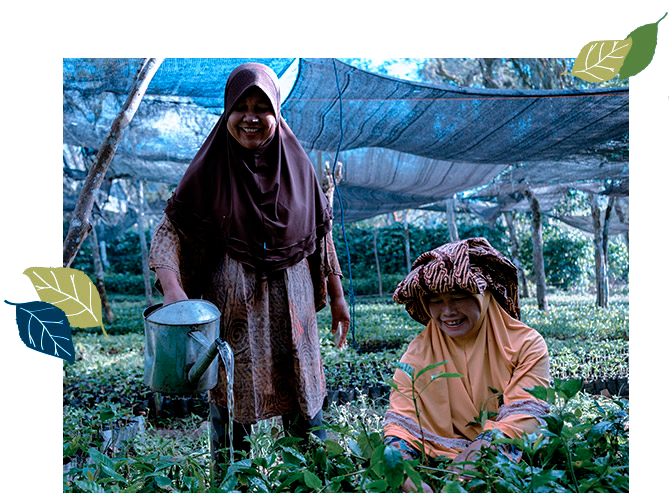 Parole aux femmes
Irwani (46), Melvi (24) - sa fille - et Dina (12) - sa petite fille - vivent dans une maison dans les collines qui entourent Takengon.
Mr Adhi (54) est le propriétaire de la terre (et le mari d'Iwani).
The both work in the hectares family's farm, cultivating coffee, durian, jack fruit, orange and cacao. They normally clean and pick coffee. The farm also has a nursery for coffee plants (showed in the pictures). In here the family grows the plants twice a year for then being distributed to the other farmers of the area. At the moment they have 16.000 4-months old plants (they will be ready in December). Maksyarin has 3 kids and Sulaini 5.
Pourquoi planter des arbres ?
Un arbre de multiple bénéfices
Les bienfaits sur l'écosysteme :
Adaptation au changement climatique.
Enrichissement des sols en matière organique, dépollution des sols et réduction des risques de glissement de terrain et des dégâts causés par l'érosion.
Amélioration des taux de pollinisation, lutte antiparasitaire et préservation de la biodiversité.
Dépollution de l'eau et amélioration de l'infiltration et de la capacité de rétention d'eau, des sols et de l'atmosphère.
Les bienfaits sur les communautés locales
Augmentation et diversification des revenus
Education et formation pour un modèle agricole plus durable


Préservation des coutumes et savoir-faire traditionnels
Pour comprendre l'agroforesterie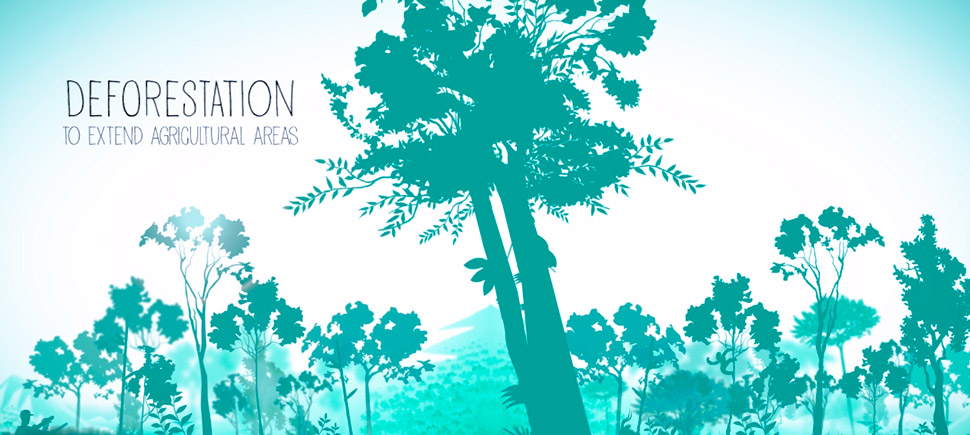 Notre modèle d'action
Grace à PUR Projet, Clarins soutient sur le terrain un modèle d'action d'action basé sur 5 critères :
1

Participatif :

impliquer toutes les parties prenantes et aider les communautés locales.

2

Holistique :

activités aux multiples impacts et bénéfices: social, environnemental et économique.

3

Long terme :

projets conçus pour une durée de 40 ans, intégrant la gestion à long-terme par les communautés locales.

4

Exigence qualité :

Traçabilité totale, transparence, et haute-qualité dans le choix des semences.