Face moisturizers
CANADA'S #1 PRESTIGE SKINCARE BRAND*
Take care of your skin to preserve its youth.
Expert in skin care, Clarins harnesses plants' beautifying active ingredients.
*Source : The NPD Group/BeautyTrends®, Canada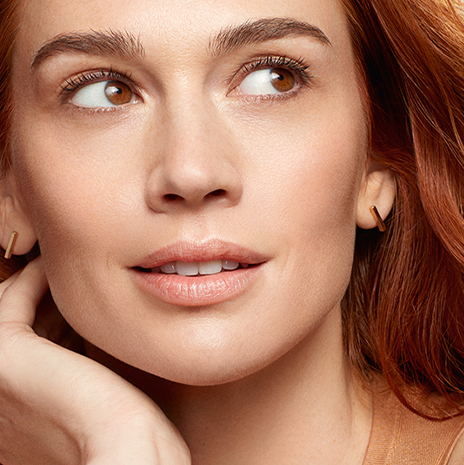 Face Cream
BEAUTIFUL SKIN NO MATTER YOUR AGE
Every age has its own face cream! From the age of 30, stress and a highly active lifestyle can leave their mark. The Multi-Active Day cream visibly prevents and smooths fine lines and wrinkles thanks to organic teasel extract. A youth-boosting skin care! From the age of 40, the anti-wrinkle Extra-Firming Day cream with kangaroo flower extract gives skin a new lease of life. Skin is smoother and firmer. For women aged 50, the Super Restorative Day cream acts on skin's loss of density using organic harungana extract. Rose Radiance cream with hibiscus flower acid replenishes the skin and restores its natural rosiness. The Nutri-Lumière Day cream awakens the vitality and luminosity in undernourished mature skin. Organic horse chestnut flower and horse chestnut escin make an exceptional anti-aging duo. A new breath of beauty!
SEE MORE SEE LESS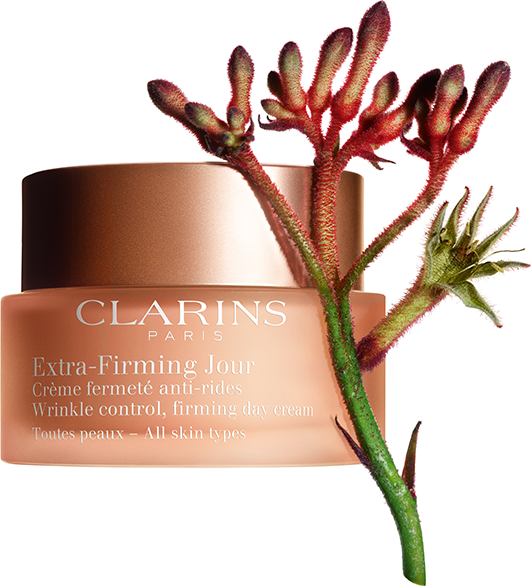 Kangaroo Flower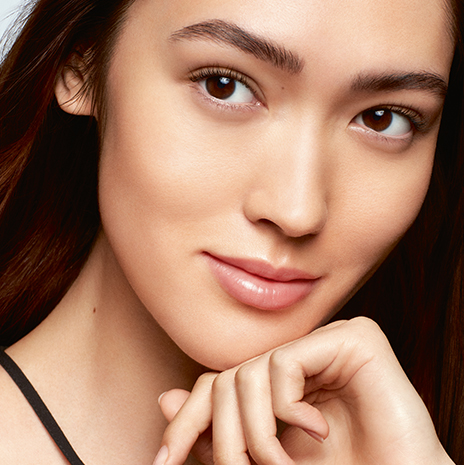 Hydration
THE SECRET TO BEAUTY
Hydration is an essential step. No matter your age, the Hydra Essentiel range takes care of all skin types. This face skin care range reactivates skin's natural hydration thanks to its organic leaf of life extract.
This ingredient from Madagascar quenches skin's thirst leaving it supple, comfortable and radiant. The Silky Cream hydrates normal to dry skin. Apply and enjoy a blast of refreshing coolness! The Rich Cream with its soft and thick formula instantly envelops very dry skin in complete comfort. For skin care that is 100% natural, hydrating and revitalizing, try Plant Gold combined with the iconic Blue Orchid Treatment Oil to create a fine, non-greasy emulsion. An irresistible sensation of well-being for both body and mind.
SEE MORE SEE LESS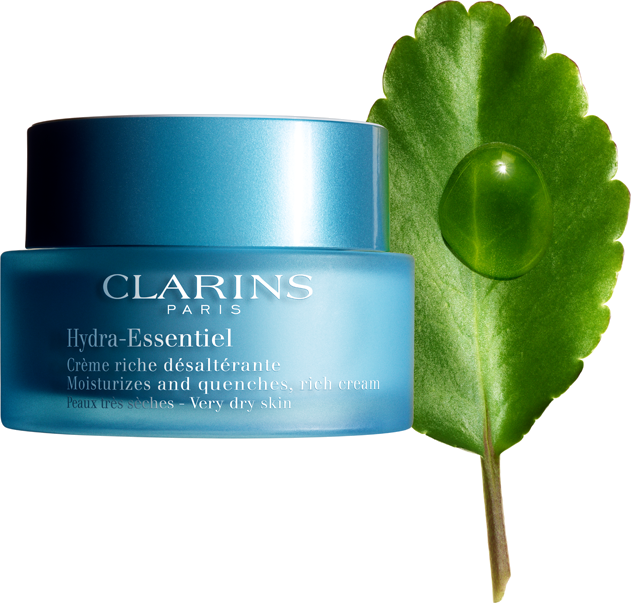 Leaf of Life
Hydra-Essentiel Silky Cream - Normal to Dry Skin
Hydrate
Soothe
Revitalize
Alpine Rose
Coconut Water
My Clarins
THE FRUITS OF A GOOD PAMPER
My Clarins is our first skincare range for young skin. Bursting with vitamins, it gives skin everything it needs to be in top form. With organic coconut water and organic Alpine rose extract, RE-BOOST skin care products nourish and detoxify. There's a RE-BOOST moisturizer for every type of skin: The Refreshing Hydrating Cream for normal skin, the Mattifying Hydrating Cream for those with combination or oily skin, and the Comforting Hydrating Cream for more dry and sensitive skin. The Healthy Glow Tinted Gel-Cream gives all skin types a stunning complexion. It is never too early to take care of your skin and boost your beauty!
SEE MORE SEE LESS
My Clarins RE-BOOST Hydrating Cream
Hydrate
Detoxify
Energize
Clary sage
Sensitive skin
SOFT, RELAXING AND LUXURIOUS
Clarins has dedicated its new range of Calm-Essentiel skincare specifically to sensitive skin. These products figth feelings of discomfort, redness and itchiness. A natural hydrating cocktail enriched with clary sage and plant-derived squalane molecules to soothe skin and reduce sensitivity. The Restoring Treatment Oil enriched with organic camellia oil is an intense alternative for highly sensitive skin. Use as a 10 to 20 day treatment for comforted skin. Organic white horehound helps protect the face from the effects of pollution. The Soothing Emulsion soothes, softens and protects. Envelop your skin in this skin care made of 98% natural ingredients: like a gentle caress on the skin!
SEE MORE SEE LESS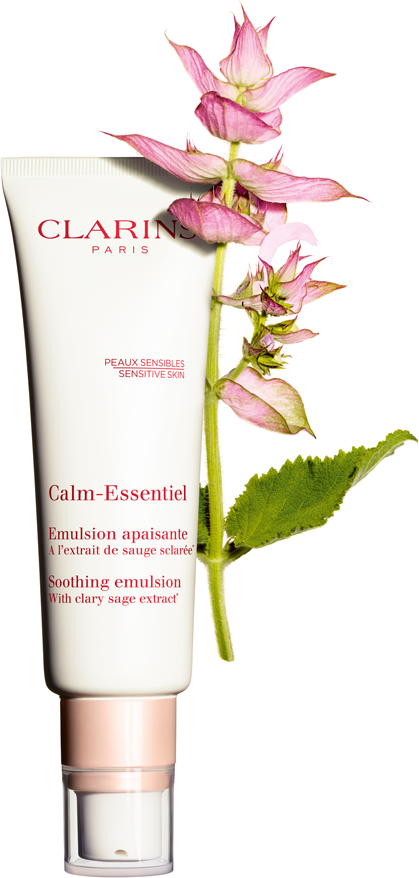 Clary sage
Calm-Essentiel Soothing Emulsion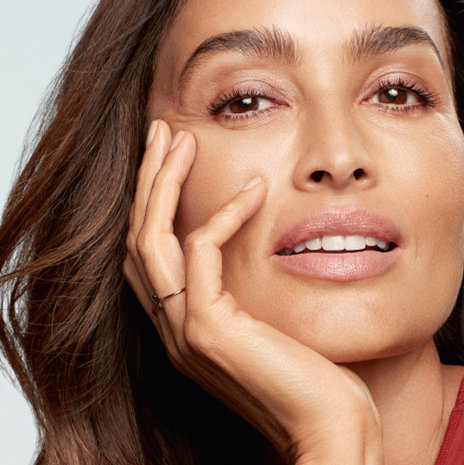 Montpellier Rock-Rose
Night Care
SLEEP, REGENERATE
At night, skin replenishes itself. Make the most of this nocturnal pause to complement the effects of your day cream, no matter your age. Before going to bed, apply the night cream that best suits your needs to cleansed, makeup-free skin. Younger skin dreams of being plumped and recharged, a dream come true with RE-CHARGE Relaxing Sleep Mask. In your 30s, Multi-Active Night cream with organic California poppy extract makes up for any lack of sleep. The firming anti-wrinkle skin care, Extra-Firming Night cream, optimizes skin regeneration from the age of 40. Wake up beautiful from the age of 50 after using the Super Restorative Night cream. This densifying skin care with organic Montpellier rock-rose extract smooths features. For those over 60, the anti-aging Nutri-Lumière Night cream revitalizes, nourishes and restores radiance 24/7. Clarins will make sure you have sweet dreams!
SEE MORE SEE LESS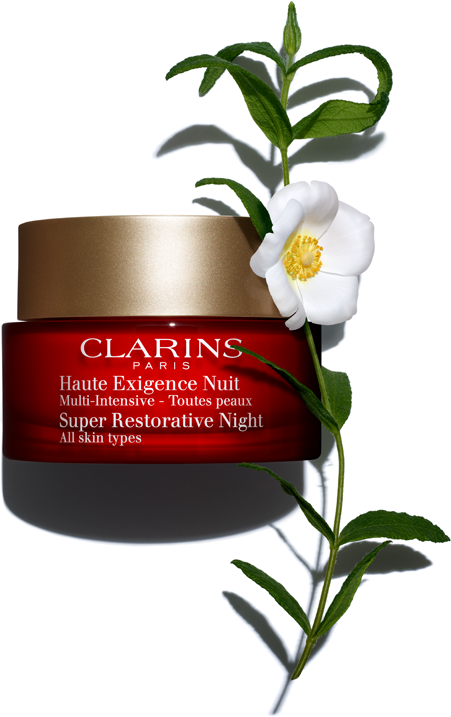 Montpellier Rock-Rose
Super Restorative Night - All Skin Types
Regenerate
Recharge
Smooth
3 steps to hydrated skin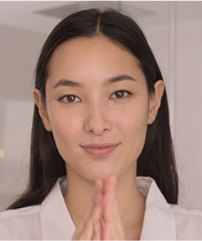 1
3 seconds
Warm Dispense a small amount of your cream. Warm the mixture in your hands to bring it up to your skin's temperature and help it take effect instantly.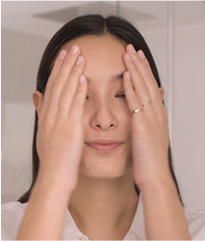 2
8 seconds
Apply Apply with the natural weight of your hands to your neck and décolleté in order to procure an instant sensation of well-being and to distribute the product evenly.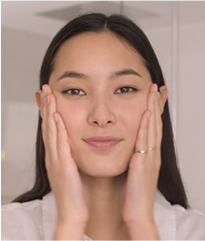 3
16 seconds
Drain Drain to stimulate circulation, restore radiance to your complexion and maintain the skin's firmness. 3 times on the cheeks, 3 times on the forehead, 5 times on the neck and décolleté.
Any questions?
Our experts answer your questions

Your Beauty Consultation
Your personalized product recommendations in just a few steps.
Perfect for gifting
Take care of your loved ones by bathing them in beauty and relaxation with our Spa Gift Certificates. Lovingly select Gift Sets for a personalized beauty routine with targeted anti-aging treatments. Wow future moms with our iconic products such as Toning Oil or Eau Dynamisante. Why not give our Double Serum Set as a Mother's Day gift... We have a wide range of face and body care products for a multitude of gift ideas! For all our beauty tips and tricks, visit Clarins Beauty FAQ.
SEE MORE SEE LESS