FEED & Clarins
Clarins is proud to partner with FEED, the social charity founded by Lauren Bush Lauren to fight hunger around the world, and here at home.
To date, Clarins has provided
meals through this global initiative
Feed your skin,

your soul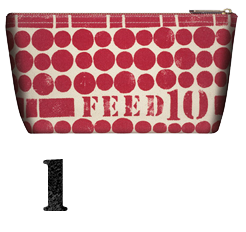 FEED pouch

school meals
2011

First Year of the Partnership

Clarins partners with Nordstrom for the first time; Bloomingdales follows shortly.

The first FEED & Clarins exclusive pouches are sold at Colette in Paris.

2012

1 Night, 1 Million Meals

Clarins hosts the "Million Meals Concert for FEED" in New York to celebrate the charity's fifth anniversary.

2013

First Holiday Initiative on Clarins.com

For the first time, the partnership extends to Clarins.com, in Europe. Holiday sales help contribute over 238,000 meals.

FEED and Clarins hold an online auction featuring artwork by Claire Courtin-Clarins, granddaughter of Clarins founder Jacques Courtin-Clarins. Proceeds from the sale help contribute over 304,000 meals.

2014

Clarins & FEED Initiative:
Gift with Purpose

1,458,000 schools meals are donated.

2015

A Beautiful Partnership

3,708,000 schools meals are donated.

2016

Join Our Mission
to 2 Million Meals

Help us provide 1 million more meals to children around the world!
Why FEED & Clarins?
Clarins believes that beauty comes from the heart and is expressed by taking direct action to help those less fortunate. Loyal to its humanitarian values, Clarins supports FEED to help fight hunger worldwide.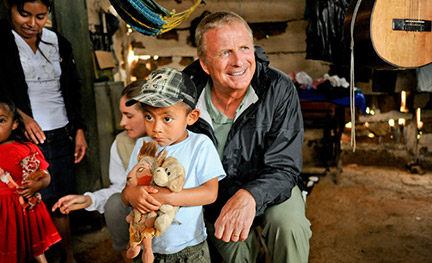 Christian Courtin-Clarins
Clarins Commitments
With an abiding love for women, children and our planet, Clarins is committed to create a more beautiful future by supporting medical, humanitarian, environmental and educational initiatives throughout the world.