AIR FRANCE EXCLUSIVE
Clarins & Air France Take Good Care of You
Air France and Clarins partner to offer the best of Travel & Beauty to their prime customers. Receive your exclusive 4-Piece Travel FREE Gift with any order.* CODE: AIRFRANCE
Hydrate
During the flight, your skin becomes dehydrated. Discover our skin care products enriched with hydrating agents to leave skin feeling refreshed, comfortable and radiant.
Shop Now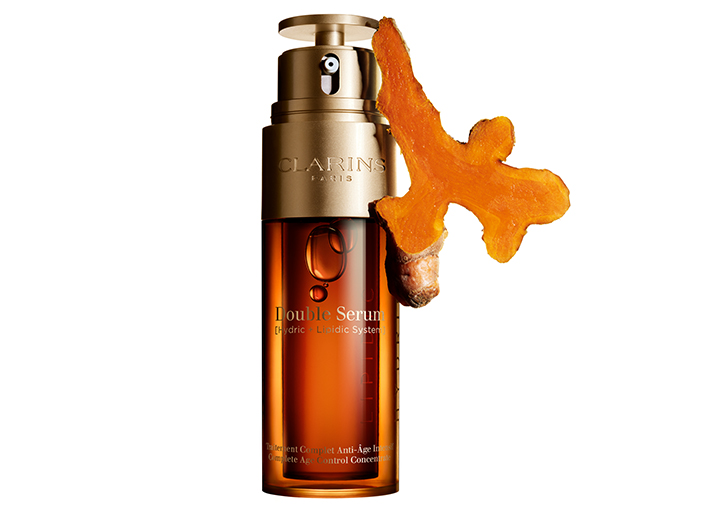 Double Serum
Powered by [20+1] powerful plant extracts and potent, high-tech molecules—Double Serum is more than just a simple serum. Discover Double Serum's groundbreaking formula for a firmer skin, visibly reduced wrinkles, a more even skin tone and less visible pores.
Peruse our Best-Sellers list
Discover why Clarins is Europe's No. 1 luxury skincare brand* - with targeted beauty routines for every inch of skin. From plant to product-only the safest, purest ingredients touch your skin. Every formula, made in France, at our state-of-the-art Laboratories. Clarins. It's all about you.
* Source: NPD BeautyTrends®: products sold in Perfumeries and Department Stores, Luxury brands, value sales 2014 on a total 4 countries (France, Italy, Spain mainland and UK). Receive a FREE Gift with any order. CODE: AIRFRANCE. The offer is valid from 07/01/2017 to 03/31/2018. While supplies last. Standard offer terms and conditions apply. Offers exclusive to Clarins.com and may not be combinable with other offers or loyalty coupons. All offers are only 1 gift per order and per customer unless otherwise noted. Free shipping valid on orders over $75 shipped via economy shipping. All promotions are only valid 1 time per customer, unless otherwise noted. Available to Canadian residents only. All gifts with purchase are 1 gift per customer, unless otherwise noted, and while supplies last. Members must be signed in to receive any offers involving points. We reserve the right to substitute samples in the event a sample goes out of stock. We reserve the right to cancel any order due to unauthorized use of offer and to modify or cancel this promotion due to technical error or unforeseen problems. We reserve the right to substitute any free item offered with an item of equal or greater value. Promotional offers and discounts may not be applied to the purchase of Clarins.com e-Gift Certificates. The value of Clarins.com e-Gift Certificates purchases are not used to determine promotional thresholds. Applicable purchase amount does not include shipping, handling or sales tax charges. Promotions may not be applied to past purchases. Any promotion will not be granted and may not be redeemed for a future purchase if the initial transaction is cancelled or item(s) are returned.